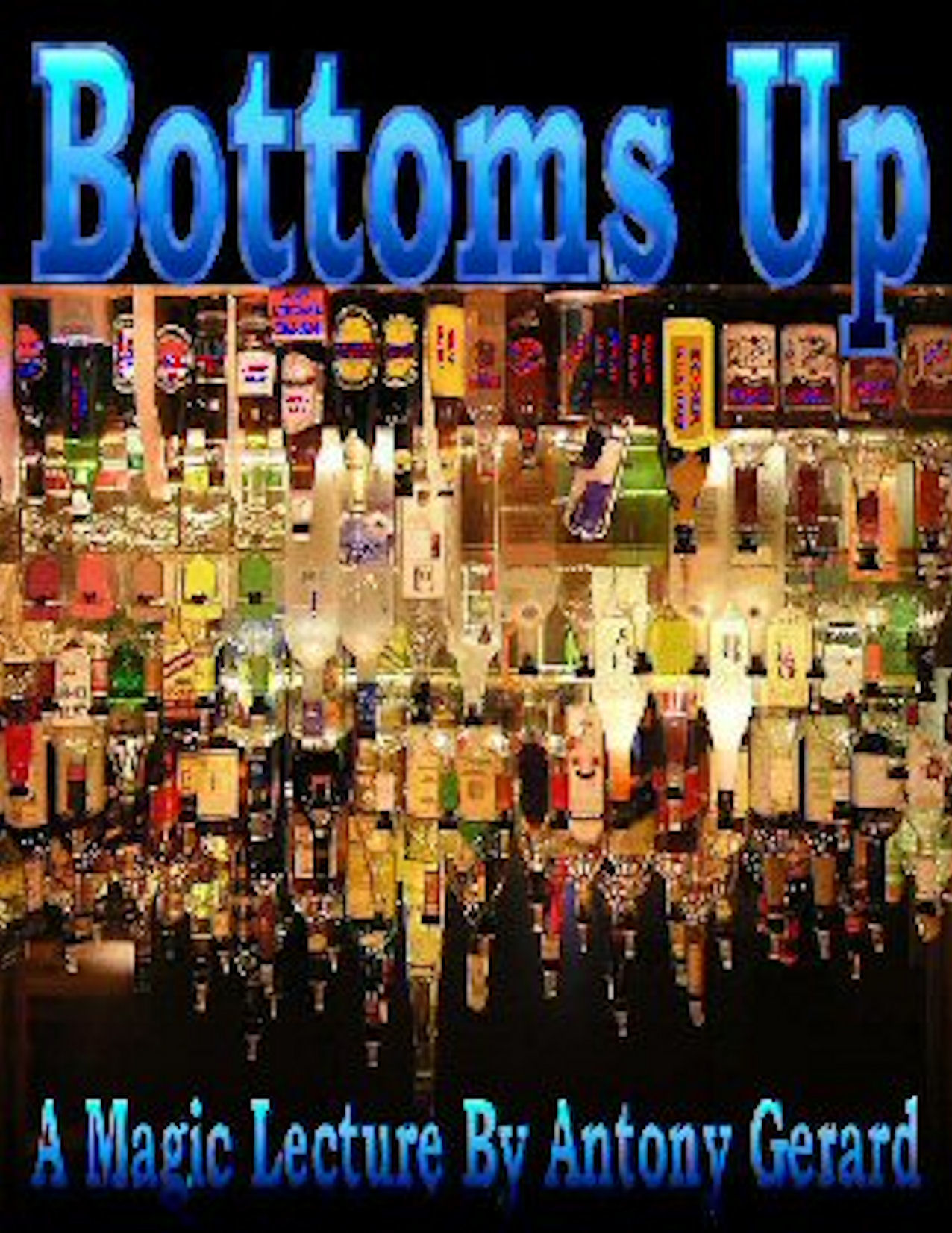 Bottoms Up
(Antony Gerard's Second Lecture) Cost = $30.00 plus shipping.
Below are but a few of the
items covered in this book Semi-Impromptu Chop Chop Cup, Headlights, Impromptu Triumph,
Gone, Carlyle's The 20th Century Silks, The Professor's Nightmare,
YES/NO, Spin Change, Impromptu Soft Soap / Dye Box,
A Flipping Change, Slow Motion Rubber Band Escape,
More Of My Flipper Coin Ideas, My Lucky Number 13?,
Rubber Stamped Cigarette, The Okito Bank, Fake Flip,
An Experiment In Parapsychology, The Push Through shuffle,
The Perfect Faro Shuffle, and a few additional Ideas for
Impromptu Soft Soap/Dye Box.

Bottoms Up Book (64 Pages)
See shipping information below.

The following price is for Priority Mail Shipping
(Ground shipping prices are available upon request).
We also offer combined shipping when ordering more than one item.