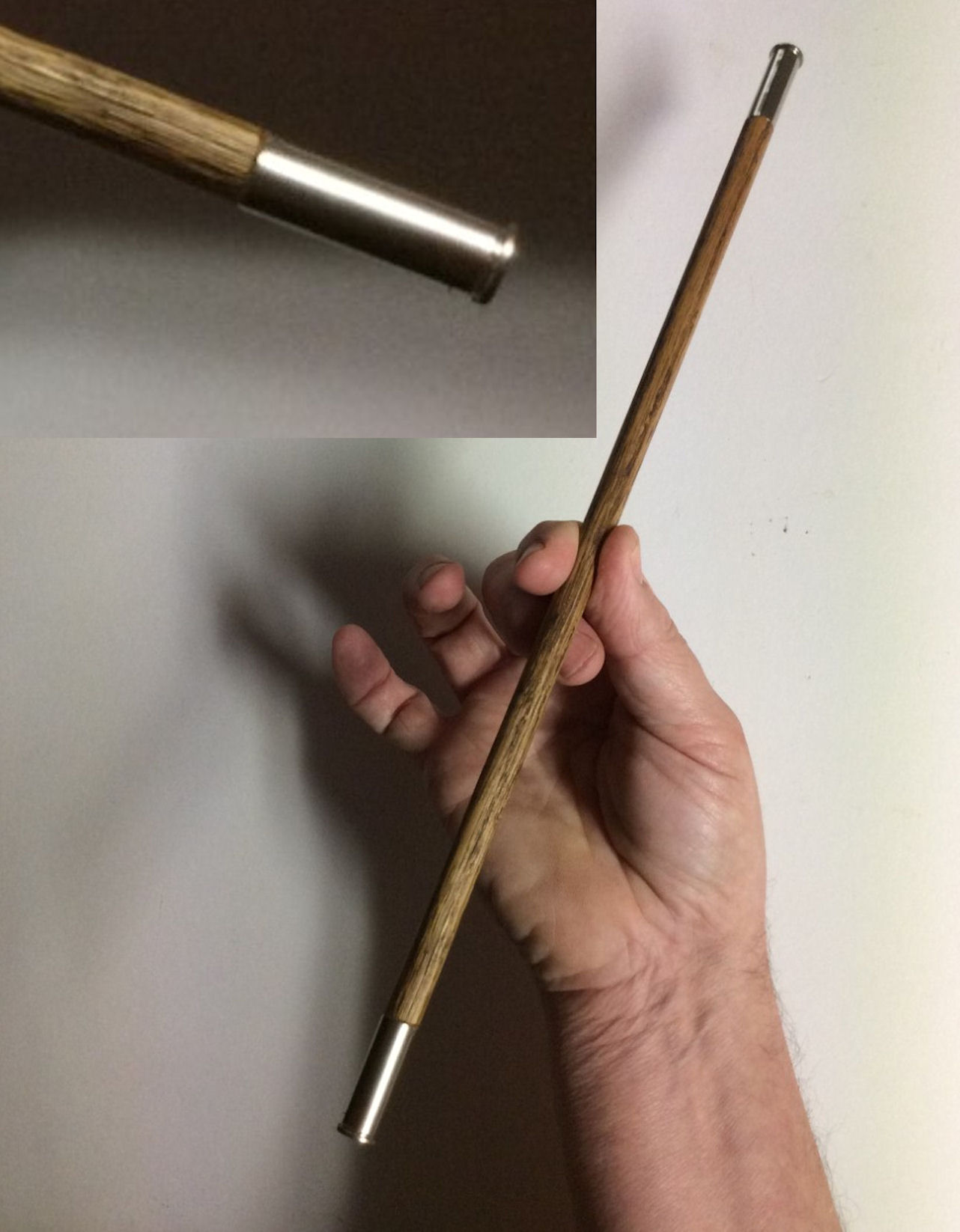 Bullet Magic Wand
Available in large and standard size.
The above picture is of our standard size wand. Cost = $20.00 plus shipping
You will receive one Bullet Magic Wand that contains
magnets in one end and a glitter reservoir in the other end.
The Bullet Magic Wand is Oak with nickel .38 Special ends.
You will also receive a packet of glitter and instructions sheet.
Antony Gerard's Bullet Magic Wand was inspired by
Willard The Wizard's Magic Wand that also had
.38 Special cartridges as end caps.

Antony Gerard added the magnetic end for shimmed shell work
and the glitter reservoir so when the wand is spun between
the fingers, a cloud of glitter floats out of the end.

The Antony Gerard Bullet Magic Wand is also cut to the
perfect length for doing "The Vernon Spin". Plus, the
shaft of the wand was treated so that the Oak is
not as slippery as Oak normally is.

Bullet Magic Wand
See shipping information below.

The following price is for Priority Mail Shipping
(Ground shipping prices are available upon request).
We also offer combined shipping
when ordering more than one item.
Please contact us for combined order pricing.
We also sell replacement packages of glitter dust.