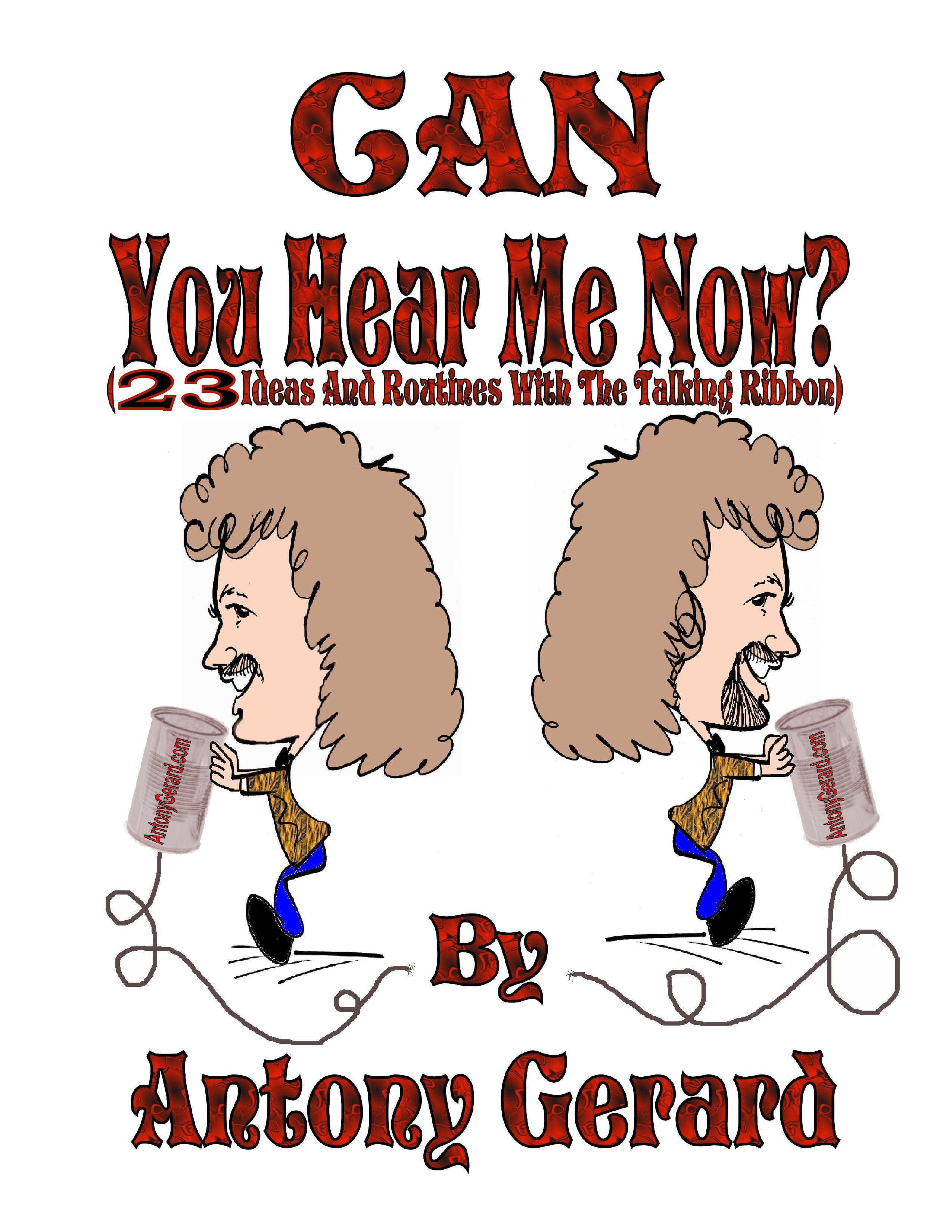 Can You Hear Me Now
(One of Antony Gerard's first marketed effects.) Cost = $20.00 plus shipping.
What you will receive,
Three of Antony Gerard's talking ribbons and twenty-three routines and ideas including, The World's Greatest Magician, Can you hear me now?
The Bloodhound, Genii in the bottle, By the seashore
The Joker told me, In the card box, Max Smart, Vanisher
Catching an Echo, On an earlobe, The talking paper bag
The talking picture, The talking Styrofoam head, The Ventriloquist,
Cell service provider, Sealed in a cardboard box
It is in the pipes, Thought transference
Old phone to new phone
Double whammy and bonus ideas

Can You Hear Me Now is one of
Antony Gerard's first marketed magic effects.

Can You Hear Me Now
See shipping information below.

The following price is for Priority Mail Shipping
(Ground shipping prices are available upon request).
We also offer combined shipping when ordering more than one item.
Please contact us for combined order pricing.