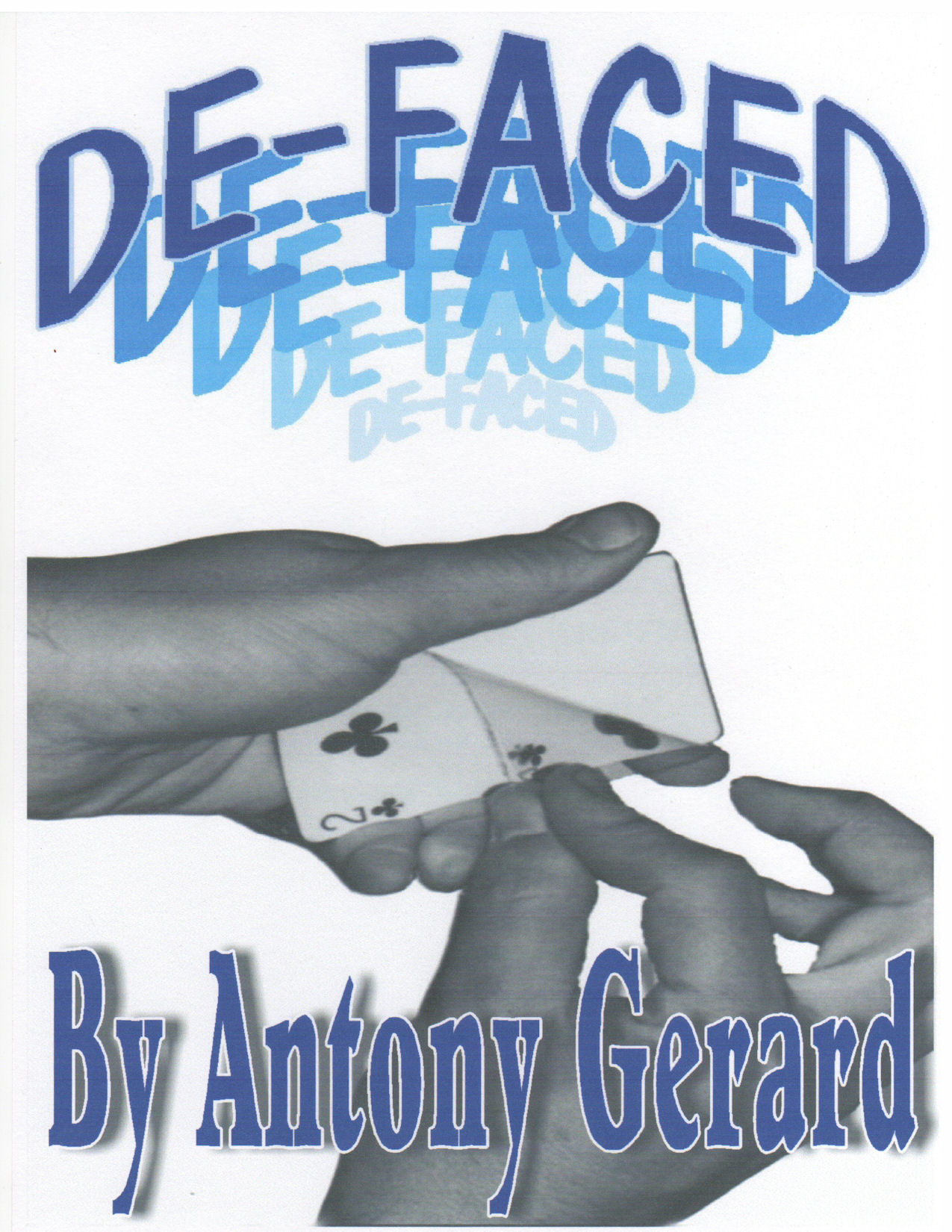 Antony Gerard's
De-Faced
Includes instructions book, several clear
playing cards, and one clear playing card back.
Please see our picture for details of included items.
Cost = $10.00 plus shipping


Effect; There are many ideas and routines included
with Antony Gerard's De-Faced. One of which is;

A spectator selects a playing card and hands it to the performer.
The performer blows on the face of the card and then peels the
face of the card. At this time, the card has a back, however, the
face is blank and the clear face is on the table.

Next, the performer blows on the card's back and peels the back off.
The performer now holds a double blank card and the face and back are
clear cards on the table. The performed hands the double blank card
to a spectator, picks up another double blank card and puts the
clear face and back on the second card. Both the double blank
and selected card may now be handed out for examination.card

Antony Gerard's De-Faced
See shipping information below.

The following price is for Priority Mail Shipping
(Ground shipping prices are available upon request).
We also offer combined shipping when ordering more than one item.
Please contact us for combined shipping costs.