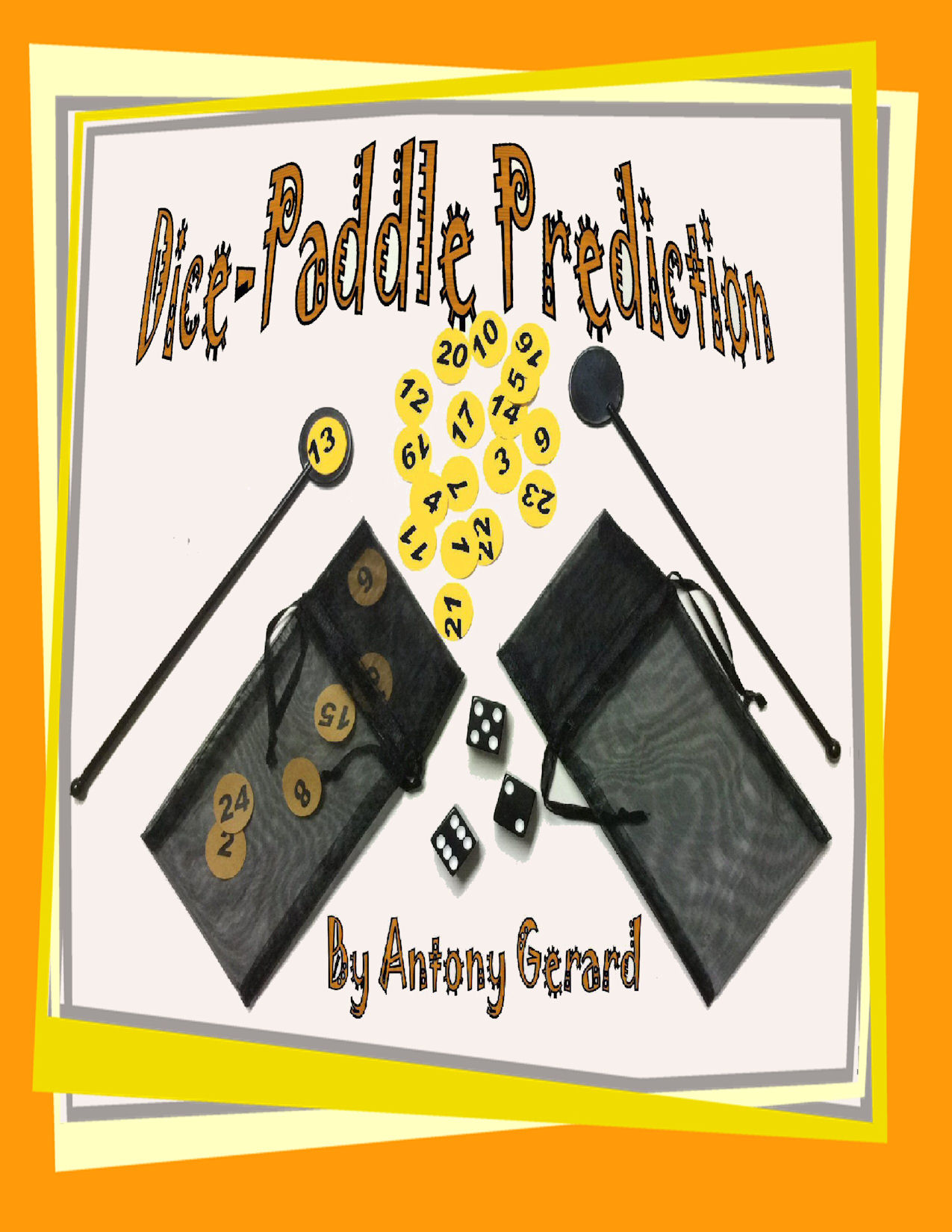 Antony Gerard's
Dice Paddle Prediction
Includes instructions, two paddles, three dice,
two bags, discs, and routines for dice and paddle effects.
Please see our picture for details of included items.
Cost = $10.00 plus shipping

Effect; There are many ideas and routines included with
Antony Gerard's Dice Paddle Prediction. One of which is;
A spectator rolls three dice to determine what number will
be used. Next the performer shows a bag containing paper
discs with each disc containing a different number on it.

The spectator is handed a paddle that is shown blank on
both sides. The spectator puts the paddle into the bag,
shakes the bag, and removes the paddle. There is now
a number attached to the paddle. It is the same number
that the spectator rolled on the dice.

Antony Gerard's Dice Paddle Prediction
See shipping information below.

The following price is for Priority Mail Shipping
(Ground shipping prices are available upon request).
We also offer combined shipping when ordering more than one item.
Please contact us for combined shipping costs.