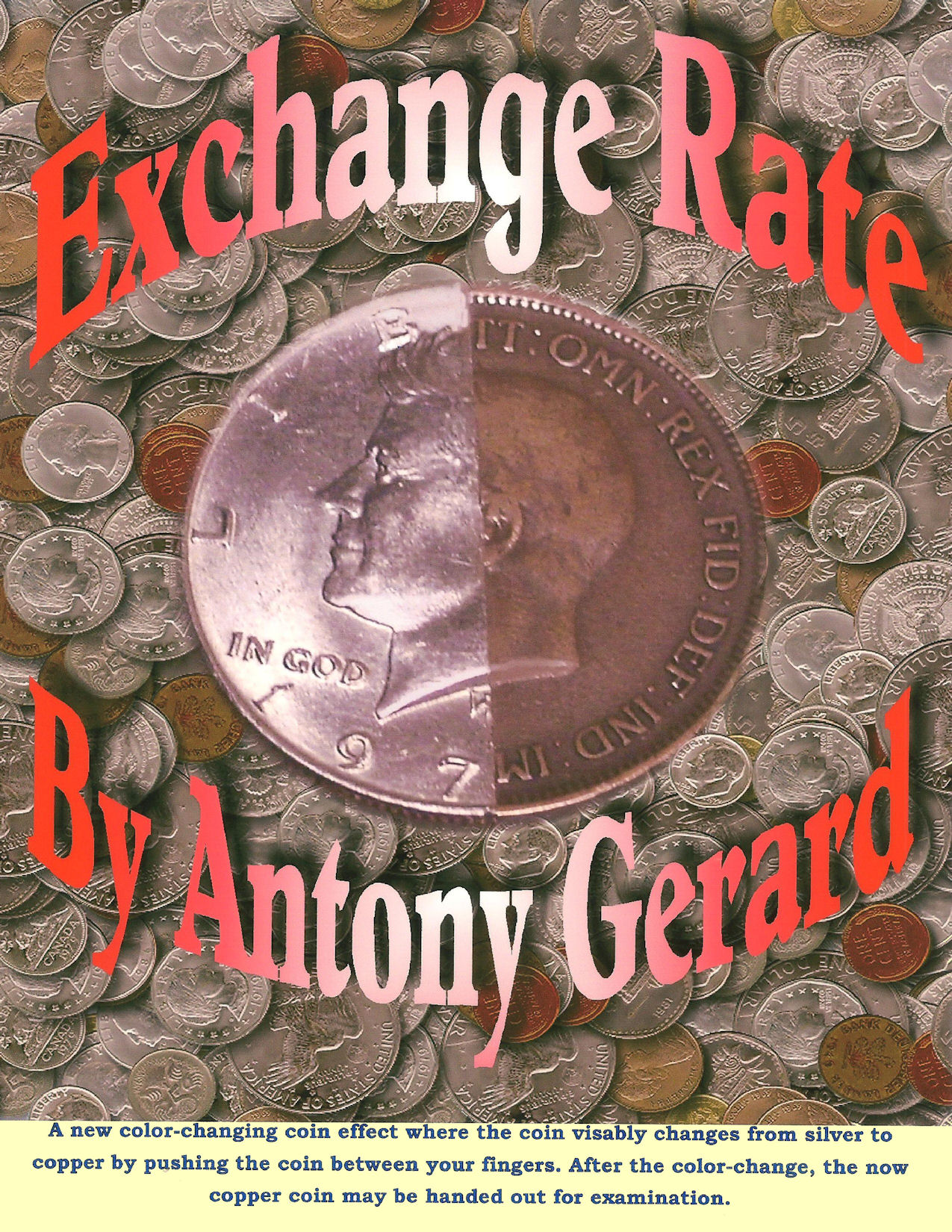 Antony Gerard's
Exchange Rate
Includes instructions book gimmick coin
and a vintage English Penny. Cost = $25.00 plus shipping
What you receive,
Antony Gerard's Exchange Rate book with a few ideas
Effect; A fifty-cent coin is pushed between the performers
fingers and slowly turn into an English Penny.

Half way through the transformation, the coin is seen to be
half fifty-cent and half English Penny.

After the transformation,
the English Penny may be handed out for examination.

Antony Gerard's Exchange Rate
See shipping information below.

The following price is for Priority Mail Shipping
(Ground shipping prices are available upon request).
We also offer combined shipping when ordering more than one item.
Please contact us for combined shipping costs.