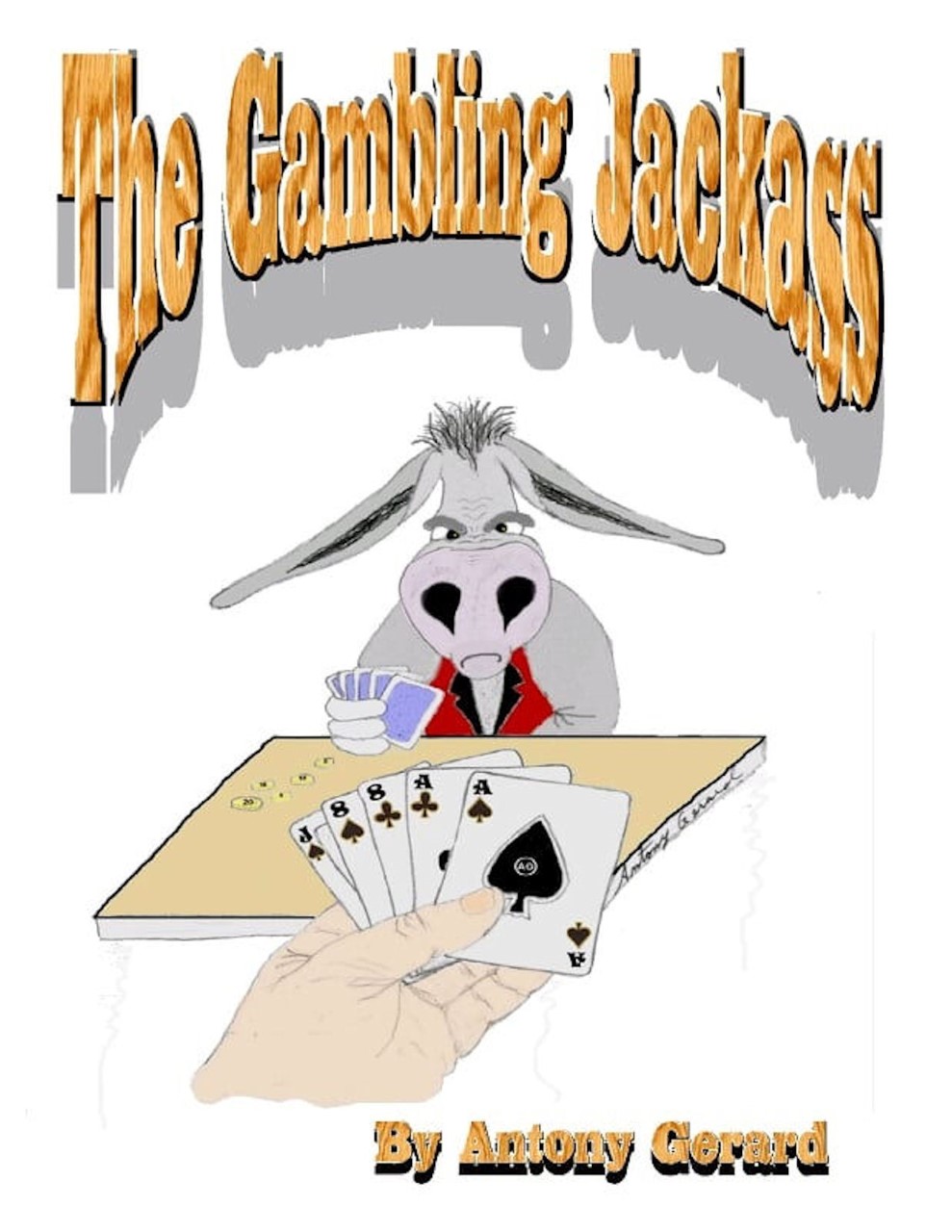 The Gambling Jackass
(Antony Gerard's stacked deck books.) Cost = $25.00 plus shipping.
Below is a list of the routines covered in this book The Gambling Jackass is a stacked deck routine
inspired by John Mulholland's Hungry Jackass.
It contains forty-eight ideas & routines w/ "The Gambling Jackass"

The Wrapped Deck (Plus a few Dennis Loomis ideas),
How to know which card has been selected,
How to know by sound which card is missing,
How to know how many cards have been taken,
Fortune Telling Cards, The Correct Prophecy,
Know the location of any card in the deck,
Know the numerical location of any card in the deck,
Four Packet-Pocket Index, Story Teller, Cut and Deal,
Spell To It, Lie Detector, Memory Test,
Weigh the deck after a card is removed,
How to find any card at any number,
As a Team, Blackjack Deal,
Another Blackjack Deal,
My Favorite Card,

Out Of This World, Three Card Discovery, Blindfold Discovery,
Face-Up Discovery, Two Red Or Two Black, Double Jackass Decks,
Another Memorized Deck, Stack And No Stack, Reflection,
Reversed, Grant a Wish, Name & find any four-of-a-kind,
Name a card by holding the deck to my forehead,
Brail Lip Reading, Whispered, Card From Pocket,

Impromptu Menetekel Deck, Prediction card at any designated number,
The Bloodhound Nose, Frank Kelly Bottom Placement,
Poker or Bridge, Aces And Eights, My Lucky Number,
Unbelievable (Pairing the pairs), The Gambling Jackass,
Marked Assistance, Cut The Deck, and The Invisible Pack.


The Gambling Jackass (Booklet and cheat cards)
See shipping information below.

The following price is for Priority Mail Shipping
(Ground shipping prices are available upon request).
We also offer combined shipping when ordering more than one item.