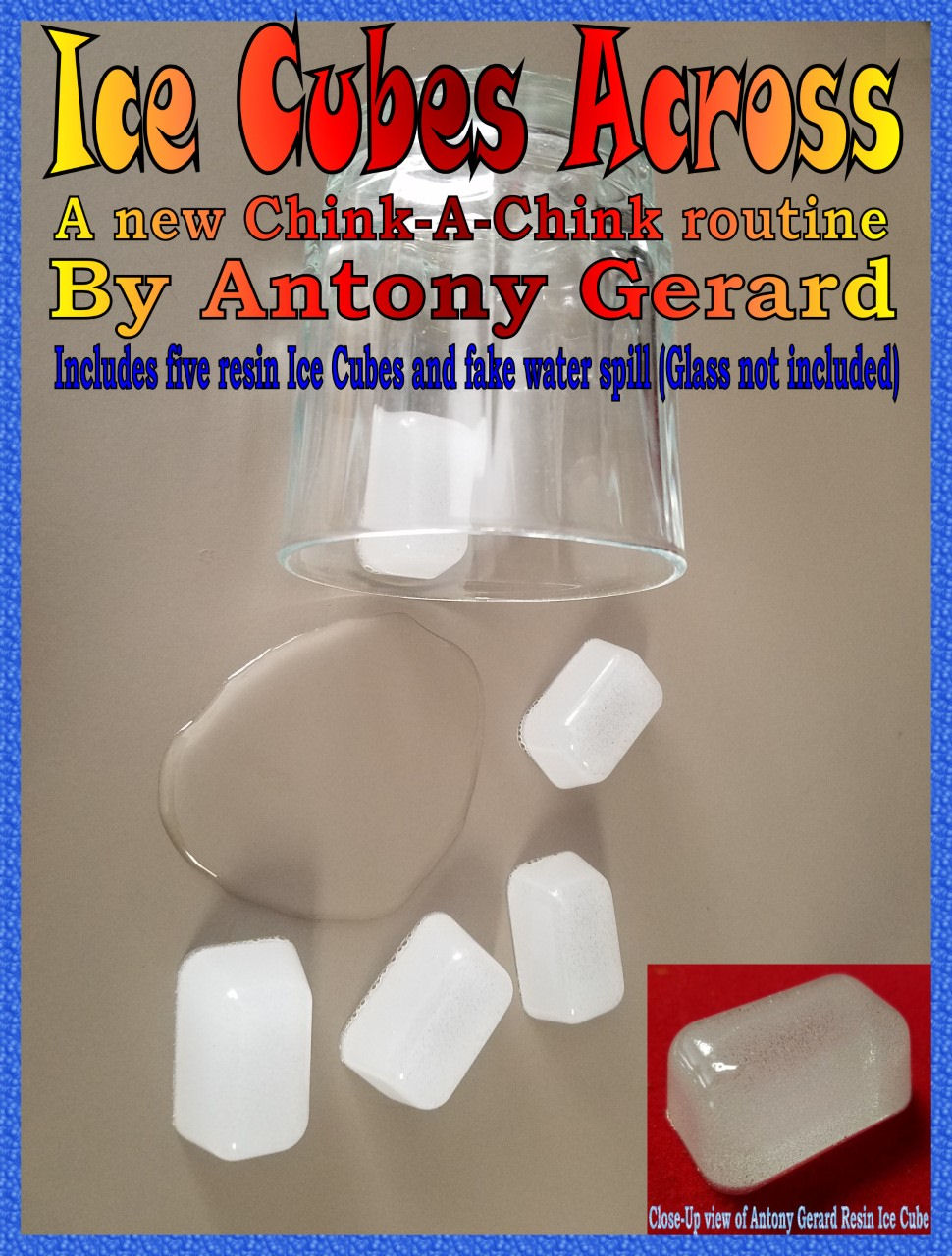 Antony Gerard's Ice Cubes Across
A new Chink-A-Chink routine.
Cost = $25.00 plus shipping.
Includes 5 Ice Cubes and fake water spill.
Extra Ice Cubes = $5.50 plus shipping
The Ice Cubes Across is one of my newest routines.

The Antony Gerard Ice Cubes Across is what
I refer to as a justifiable and logical routine.
The props (Ice Cubes) look as if they are
ordinary ice cubes, however, they are
really fake soft resin Ice Cubes.

The effect was created by Antony Gerard
and the routine includes ideas from
Antony Gerard and Garrett Thomas.


What you will receive with Ice Cubes Across
(Instructions, fake water spill, and five soft resin Ice Cubes)
See shipping information below.

The following price is for Priority Mail Shipping
(Ground shipping prices are available upon request).
We also offer combined shipping discounts.
Please contact us for combined shipping costs.
Plus, if you want to purchase single Ice Cubes,
contact us for shipping costs.