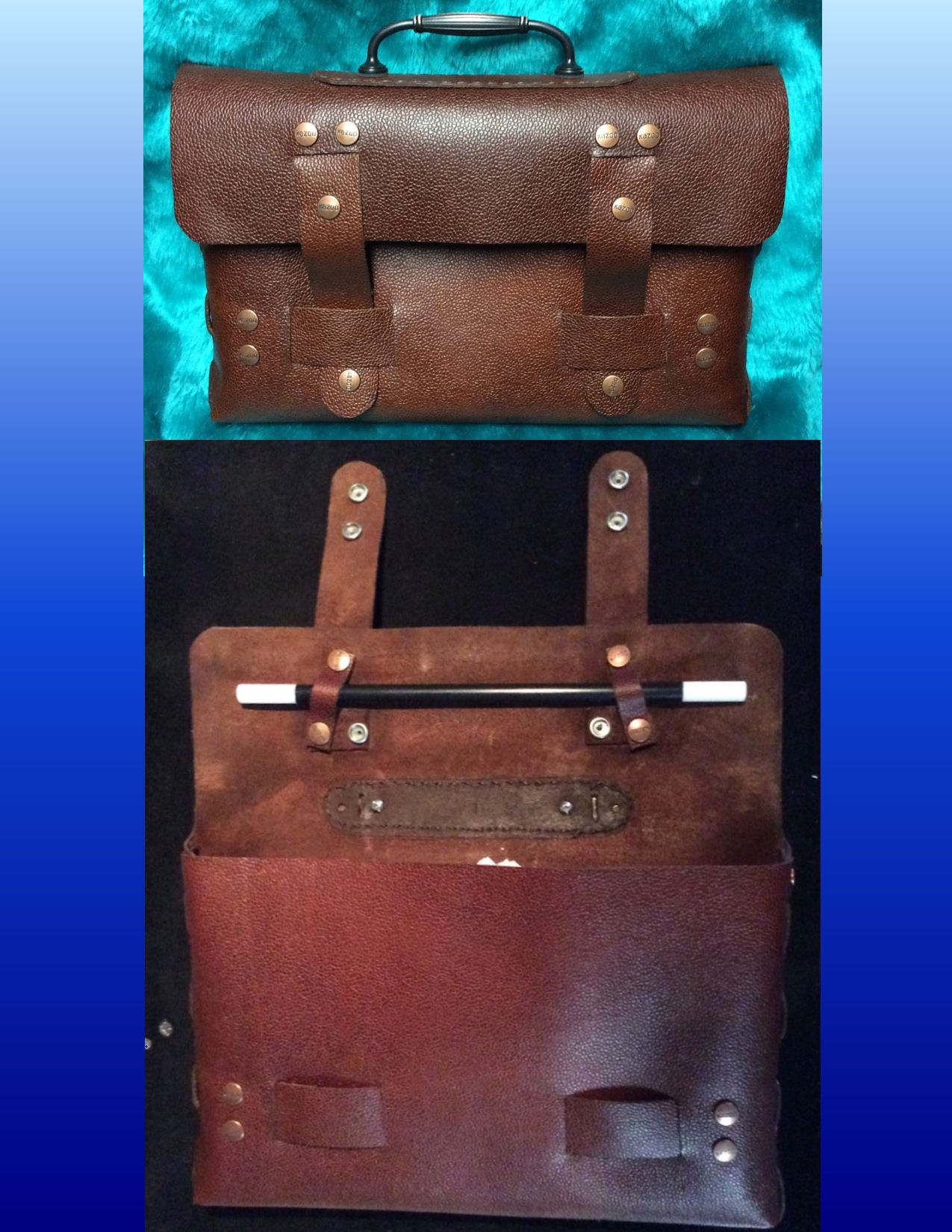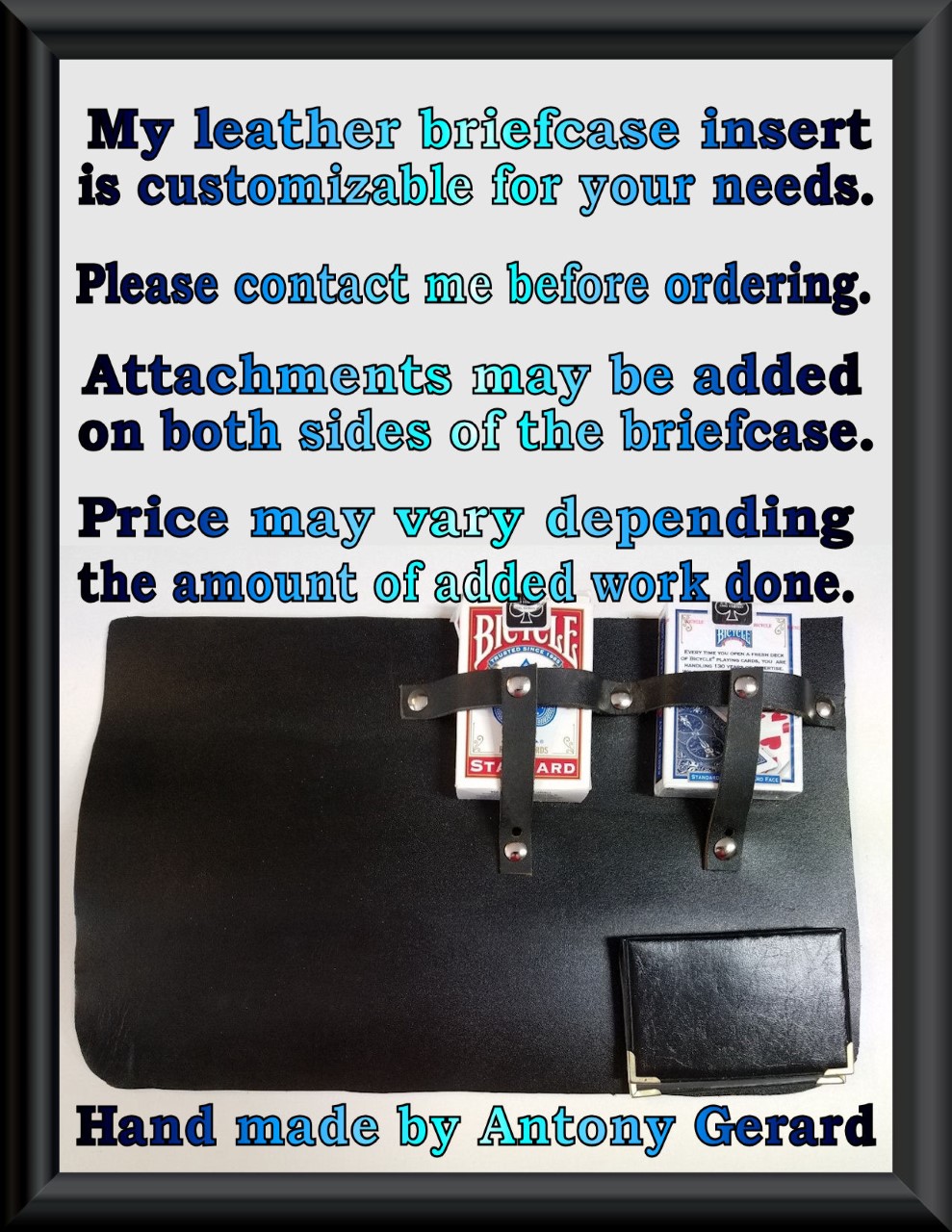 Antony Gerard's
Leather Briefcase
Custom designed and made by Antony Gerard
Each Briefcase is dyed, hand sewn, and assembled by Antony.
There is a magic wand holder on the inside top of the Briefcase and an adjustable removable leather strap.
Briefcase cost = $195.00 plus shipping
Custom leather accessory insert cost = $55.00

Antony Gerard's Leather Briefcase
Each Briefcase is custom made to order.
This Briefcase will last for many years.
I still have, and use, one that I made in 1978.
The custom leather accessory insert will hold
two deck of cards, a rope hank, card packet index,
attached coin pouch, and may be custom fitted
to suit your own needs.

Antony Gerard's Custom Leather Top Hat
See shipping information below.

The following price is for Priority Mail Shipping
(Ground shipping prices are available upon request).
We also offer combined shipping discounts.
Please contact us for combined shipping costs.