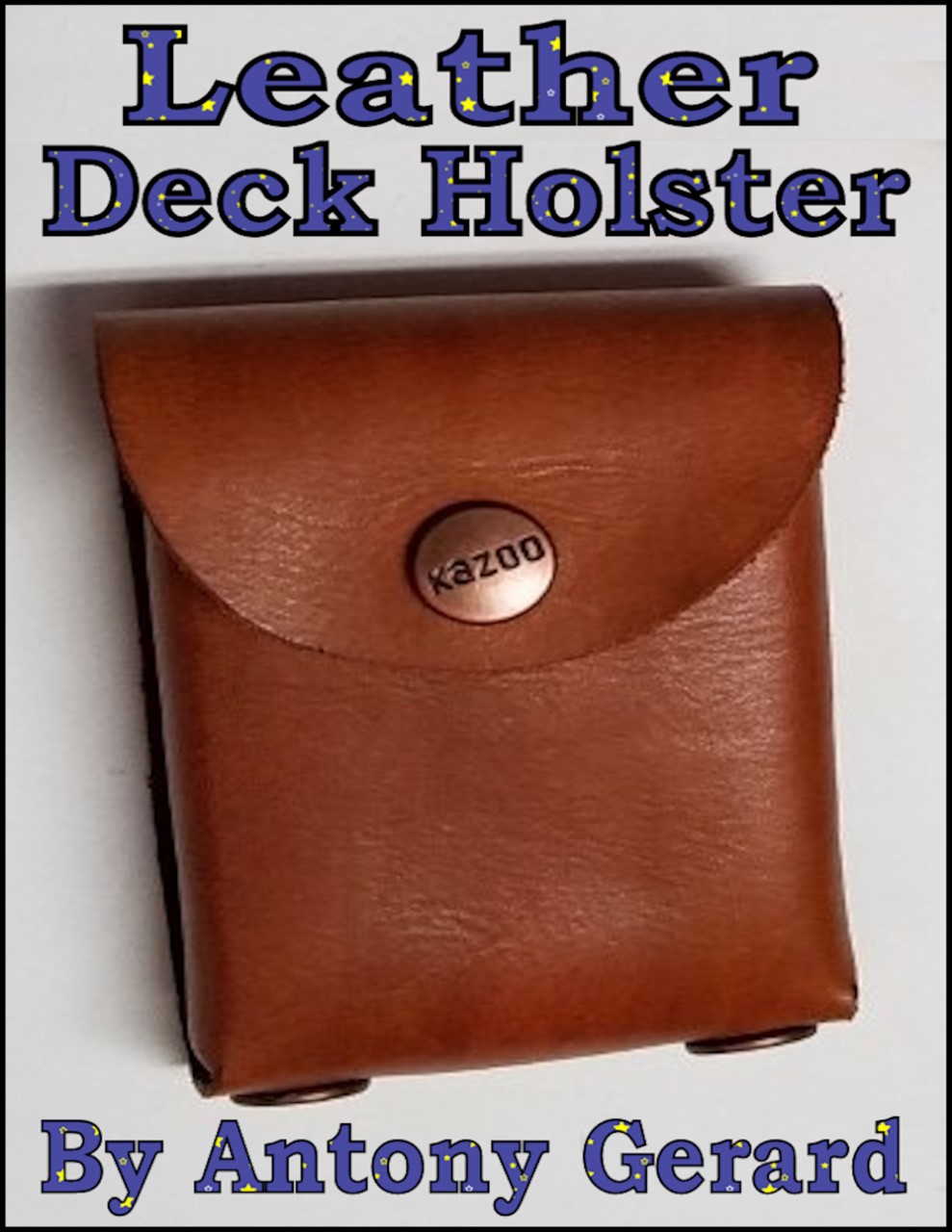 Antony Gerard's
Leather Deck Holster
Custom designed and made by Antony Gerard
Assorted colors of leather and snaps are available.
Contact us for color options.
Cost = $35.00 plus shipping
Antony Gerard's Leather Deck Holster
Each Leather Deck Holster is custom made by Antony Gerard.
They are hand sewn, dyed, and assembled by Antony
This Leather Deck Holster is designed to snap on the
wearers belt without having to remove your belt.
The Leather Deck Holster will last for many years
and is designed to keep your deck in good shape
much longer than it would if without the holster.
It was designed to hold a Poker Deck,
however, will easily fit a Bridge Deck.

Antony Gerard's Leather Deck Holster
See shipping information below.

The following price is for Priority Mail Shipping
(Ground shipping prices are available upon request).
We also offer combined shipping discounts.
Please contact us for combined shipping costs.