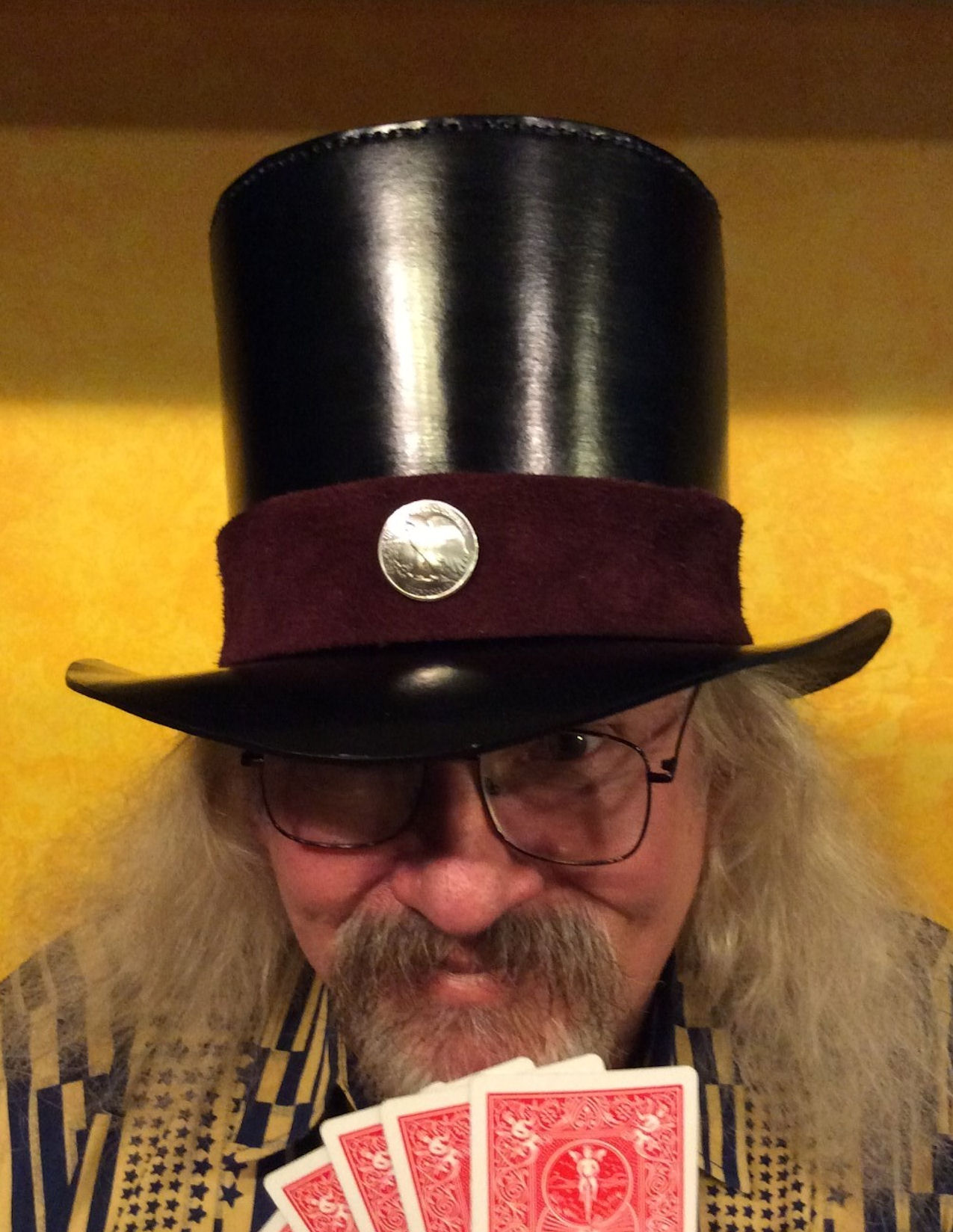 Antony Gerard's
Custom Leather Top Hat
Custom designed and made by Antony Gerard
Each Top Hat is dyed, hand sewn, and assembled by Antony.
Cost = $250.00 plus shipping
Antony Gerard's Leather Top Hat
Each Top Hat is custom made to order.
You can chose size, color, and hatband design.
This Top Hat will last for many years.
I still have, and use, one that I made in 1976.
The price could go up if extreme work is needed.

Antony Gerard's Custom Leather Top Hat
See shipping information below.

The following price is for Priority Mail Shipping
(Ground shipping prices are available upon request).
We also offer combined shipping discounts.
Please contact us for combined shipping costs.